Little Miss Kindergarten is hosting a linky party to share your favorite things. These are a really fun way to get to know each other, gain viewers or followers, and find hidden treasure blogs you never knew were there! But you have to link up first! Head over to visit
Little Miss Kindergarten
and share your favorite things!
These are the things that make ME happy (in the classroom & out)...
1. My NOOK (instant gratification!)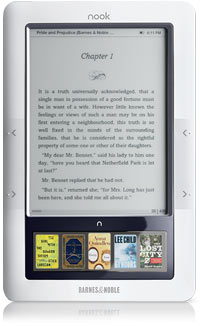 2. My MacBook (my world on the go!)
3. My HP Color LaserJet (my new toy...um...productivity tool!)
4. My Home Laminator (sturdy seal...done at home!)
5. My Hot Tub (soak those cares away!)
6. My Mini Keurig in the classroom (caffeine on demand!)
7. Chateau Ste. Michelle Merlot...or Cabernet...or Syrah...or...
8. My Birds (always chipper and keeping me company while I blog!)
9. Sitting on the porch in the sun (bad for my skin, but oh so gratifying!)
10. Learning something new every day!
What are YOUR favorite things?